Food and Wine in Emilia Romagna
Roads taste

Taste and flavor among the Colli Piacentini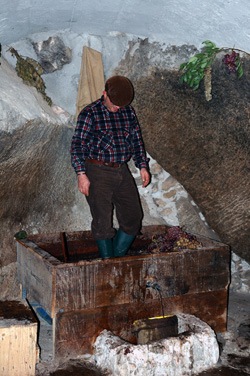 Refine
Always, Piacenza and its province are directly connected with the culture of pork, also thanks to retrace the medieval depictions of the sacred ritual of the killing of the pig, some of which retraces the mosaics of the church of San Savino, or the Abbey of St. Columban at Bobbio . As evidence of this long-standing traditions are as Piacenza salami DOP of the cup, bacon and salami, which have the privilege of being the ultimate fresh pasta filled with tradition and spread emiliana such as ravioli with tails, with base ricotta and spinach, or anolini stew .
In ancient times had been used only during major religious festivals, including the bomb most requested dishes of rice, and among the poor pisarei dishes and beans recipes used specifically for reuse stale bread.
Visit the food, wine of the Colli Piacentini!
Recipes, flavors and tastes in Emilia Romagna

Dumpling with onion
Cookbook
A delicious substitute for bread, even a different way to make snack! It 'a dish cooked typically in winter months and is great baked in a wood oven.
Difficulty: Medium - Serves 4.
Ingredients:
500 g flour
1 cube of fresh yeast,
a pinch of salt,
milk as needed,
100 g of pork fat coarsely ground,
1 large yellow onion.
Preparation: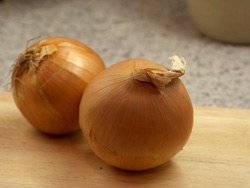 First melt the yeast in half a glass of warm milk, then add it to flour and mix with the help of another hot milk as the dough takes shape, add the pork fat and salt. Once you reach the right consistency is necessary to work on a pastry for about 10 minutes. Then add the chopped onion continuing to work the dough, then cover with a cloth and let rise until not double the volume. A rising completed, stretch dough into a round baking pan, previously greased and bake in the oven, if possible hearth, for about 40 minutes at 170 degrees.
Note: E 'Gasso can replace the pork with the fat of the previously chopped ham and pesto.

Suggested wine: Pignoletto Colli Bolognese

Consult the other recipes for "Bread and cakes"
Museums taste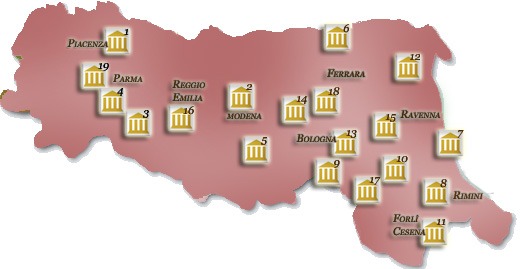 See a list of "Museums of Emilia taste!"
The content of the page is automatically translated.
Rate: 1.0 | Comments (0) | Write Comment