Roads of taste in Emilia Romagna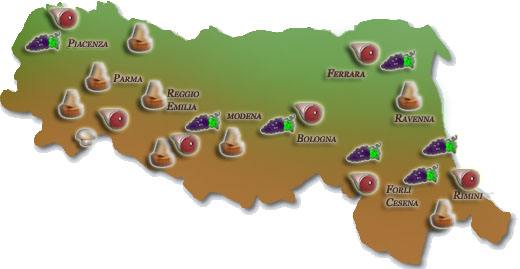 Taste and flavor among the Colli Piacentini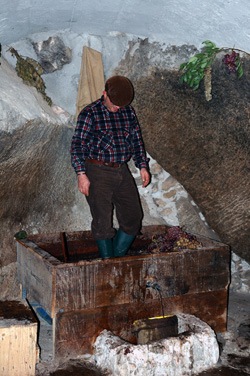 Always, Piacenza and its province are directly connected with the culture of pork, also thanks to retrace the medieval depictions of the sacred ritual of the killing of the pig, some of which retraces the mosaics of the church of San Savino, or Abbey of St. Columban at Bobbio . As evidence of this long-standing traditions are as Piacenza salami DOP of the cup, bacon and salami, which have the privilege of being the ultimate fresh pasta filled with tradition and spread emiliana such as ravioli with tails, with base ricotta and spinach, or anolini stew .
In ancient times had been used only during major religious festivals, including the bomb most requested dishes of rice, and among the poor pisarei dishes and beans recipes used specifically for reuse stale bread.
Visit the food, wine of the Colli Piacentini!
Tastes sublime in the hills of Scandiano and Canossa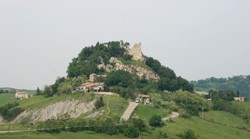 The route that we propose will give you the opportunity to discover the area of Reggio, a region with a strong tradition in wine and food, a strip of land known for its high quality of life for the products of excellent quality and the historic deeds of Countess Matilda of Canossa and the exploits of literary and Boiardo 's Ariosto.
A land rich in tradition with a strong link with the past by promoting the trades to be discovered ancient so unusual.
Visit the itinerary "Gusti Scandiano and sublime in the hills of Canossa"
"Going through the flavors of the old road of Porcini mushroom Borgotaro"
On the road branches off on 'high-Go Taro, which meets in the North-East with Val Baganza, on the west by Ceno Valley and the ridge on the border between' Appennino Parma e Piacenza one is born and grows the Porcini mushroom Borgotaro .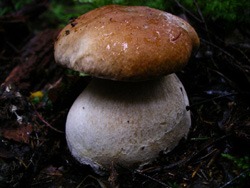 In these areas you have the chance to attend scenarios out of the ordinary, of great beauty and charm, a territory between the sea and a lush forest flora from several rivers to reach the peaks between late boundaries Ligurian and Tuscan.
Are the lands of ancient Emilian tradition and history, among enchanting castles and villages. Routes that have accompanied the pilgrims to their destinations of faith and trades that departed from France to reach the sea through the Po Valley.
A land suitable for every type of holiday, fertile for hiking, dynamic for summer parties and appetizing Porcini mushroom through Borgotaro enriched by the culinary tradition Parma.
Visit route "along the old road of the flavors of Porcini mushroom Borgotaro"
The content of the page is automatically translated.
Rate: 0.0 | Comments (0) | Write Comment