Holidays in Bologna ... history, and passion diveritmento
Out
Located in the heart of Italy, Bologna is one of the oldest cities full of culture of the Italian peninsula.
And the provincial capital of Emilia-Romagna, Bologna is also the "scholarly" (because of the ancient and famous University) and "fat" (because of the rich culinary tradition), is also well known "Fèlsina painter", the fourteenth of Vitale and Jacopino the great school of the Carracci, Guido Reni and Guercino, and is also the city that has an unusual presence of women in the arts, with Lavinia Fontana and Elisabetta Sirani.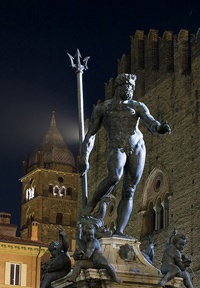 Tourism in Bologna is quite high, and this thanks to the geographical position that places it in a place that acts as glue between North and South, it is the main point of interchange of the Italian railway network.
The attraction of tourists is due thanks to the many museums and numerous cultural and artistic attractions (from Piazza Maggiore at the fountain of Neptune, the Basilica S. Petrone Asinelli and much more).
University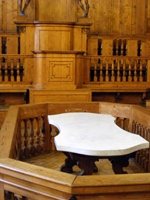 L 'University of Bologna (UNIBO) is believed to be the oldest university in the Western world that exists today and one of the most prestigious.
A thriving law school existed in the XI century, historians have in fact agreed that the year of the foundation is 1088, due date in the eighth centenary, a committee chaired by Giosuè Carducci (even if the founder is considered universally Irnerio, who died in 1125).
To date, with its 23 faculties (Agriculture, Industrial Chemistry, Economics, Pharmacy, Law, Engineering, Humanities and Philosophy, Languages and Literatures, Medicine and Surgery, Veterinary Medicine, Education Science, Mathematics, physics and natural sciences motor , political science, statistical science. Headquartered in Forlì: Economy-Forlì; Political Sciences «Roberto Ruffilli 'School of Modern Languages for Interpreters and Translators. Headquartered in Cesena: Architecture, Engineering II Faculty, Psychology. Headquartered in Ravenna: Preservation of cultural heritage. Based in Rimini: Economy-Rimini) hosts nearly 100 thousand students and has teaching sites in Reggio Emilia and Imola scientific-educational centers and four respectively in Romagna in Ravenna, Forlì, Cesena and Rimini.
In addition to culture and art, Bologna including sports and music and being a city with many college students, the attractions for young (and not), obviously not lacking!
The content of the page is automatically translated.
Rate: 0.0 | Comments (0) | Write Comment