Forlė and Cesena
Forlė
Main
Forlė is the capital of the province of Forlė-Cesena and rises in the plain of Romagna, 30 km away is the coast while a few km we get the first hills of the Tuscan-Romagnolo Preappennines.
The climate of Forlė is characterized by hot summers, little rain and quite sultry, but the winters are cold, wet mist that can diffuse and quite frequently also presented in a decidedly intense. The Summers are also presented in a decidedly hot enough to cause the almost complete drying up of rivers that cross the city.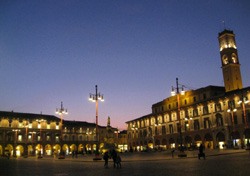 The city of Forlė is mentioned by Dante in his Divine Comedy, in Canto XXVII precisely Hell where Dante, in the pouch of the fraudulent counselors met Guido da Montefeltro, once lord of Forli.
The historical importance of the city is also due to the monuments dating from the medieval period that are the birthplace of tourism and culture.
Cesena
Main
Cesena is located on the plain of Romagna, surrounded by beautiful hills. Crying the city's highest corresponds to where is located the Town Hall, or at 44 m height above sea level, it is not too far from the center, say Cesena is located in a middle way between the sea and hills, a very favorable for the tourist who wants to spend some nice holidays and enjoy both the one and other.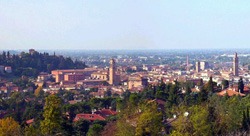 Founded by the Romans between the third and second centuries BC Cesena offers tourists a unique holiday, giving the opportunity to inspect structures dating from Roman and medieval, that it is still possible to see as they were then.
Cesena is also an important hub for markets, particularly vegetables, which places it as one of the leading cities in Italy in this field.
The content of the page is automatically translated.
Rate: 0.0 | Comments (0) | Write Comment